M.C.Miller Soil Resistivity Meter, 400A Part #44500
All new M.C.Miller meters include a Calibration Certificate.

---
Recommended Field Verification Resistor Kit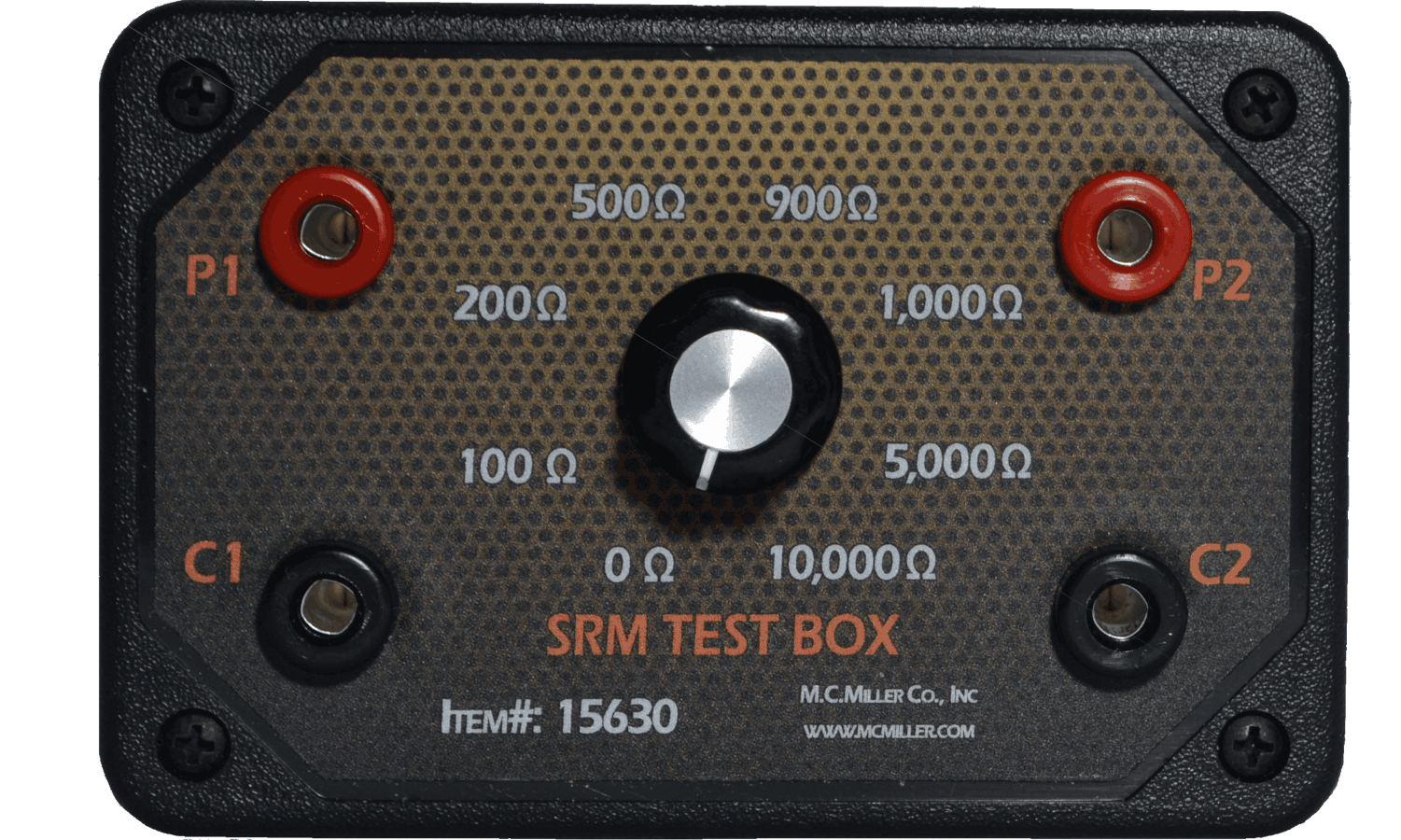 M.C.Miller's Resistor Kit
is designed for use with our soil resistivity meters to aid in field verification of the meter function. If the resistor field kit indicates the meter is functioning properly, any remaining problems are with external connections or interference.
---
400A Features
Rugged, lightweight case - safe to use on wet ground
Weather resistant, even with lid removed
Convenient case lid removal for ease of movement, with test leads attached, to new measurement locations
Resistance measurement range from 0.01Ω to 1.1 MΩ
Resistance measurements are unaffected by any stray interference signals that may be present in the earth during readings, due to the use of narrow band-pass filters centered at 97 Hz (the unit's operating frequency)
Runs on a set of C-Cell Industrial Alkaline Batteries. No need to periodically recharge the unit or to plug it into a power source
See the Documents tab for more information
Manuals:
Information:
Brochures:
Storage temperature range (with batteries installed): -30°C to 50°C (-22°F to 122°F)
Operating temperature range: -20°C to 54°C (-4°F to 129°F)
Accuracy: ±5% of reading
Weight: 7.0 lbs (3.175 kg)
Width: 12.0 inches (30.5 cm)
Length: 10.0 inches (25 cm)
Height: 5.0 inches (12.5 cm)
---